If you keep up with the buzz on bookstagram, you will definitely have heard heaps of praise for Maggie O'Farrell's 'Hamnet' by now. Here's the lowdown on this compelling masterpiece of prose that is receiving rave reviews from around the globe.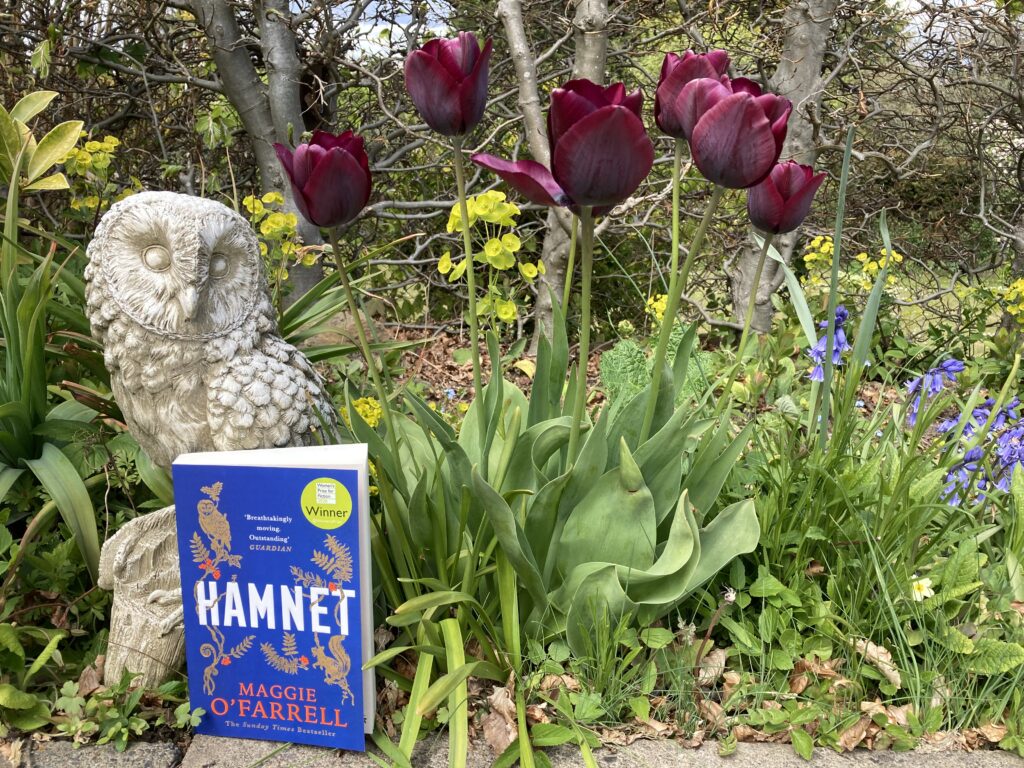 "Every life has its kernel, its hub, its epicentre, from which everything flows out, to which everything returns"

Hamnet by Maggie O'Farrell, pg. 9
I was fascinated when I heard the premise of this Historical Fiction novel centered around the untold story of Shakespeare's son, Hamnet, and his untimely, tragic death. The notion that Shakespeare's play 'Hamlet' was named after him, and was thus infused with the grief of his 11-year-old son's passing, is something I'm shocked I'd never heard of before. 'Hamlet' is known for its lamentations on mortality, and as Stephen Greenblatt explores in his brilliantly informative book, 'The death of Hamnet and the making of Hamlet,' Hamnet and Hamlet were considered to be interchangeable names at the time Shakespeare was writing. Mind-blowing, right?
"He is dead and gone, lady

He is dead and gone;

At his head a grass-green turf,

At his heels a stone."

Hamlet, Act IV, scene V
My initial curiosity turned into awe when I read the opening. The book starts with an isolated spotlight on Hamnet as he runs, all alone, through a passage that 'twists back on itself.' These descriptions are charged with sinister undertones, for example, 'the sun glares at him,' and 'the sky an invasive, glancing blue.' In this eerie, ghostly quiet setting where he is separate from everybody else, it almost seems as if he is already in the world of the dead. There is a heightened awareness of life and death in every line, pulsing through the chapters that are set in the present-day (this being interspersed with riveting chapters consisting of flashbacks to provide vital context for the story).
O'Farrell has a gift for building atmosphere. The skins in the glove-making shop are stirring 'as if some life might yet be left in them'; by this point, the reader has just learned of Hamnet's twin sister's dire condition, which imbues this line with a strong dose of the uncanny. If you love a bit of foreshadowing, this is the book for you.
I thought the book's link to 'Twelfth Night,' through the theme of doubling and the twins switching places, was very clever. O'Farrell describes the twins trading roles in such a way that it creates a subtle parallel to 'Twelfth Night,' suggesting that Hamnet's death was playing on Shakespeare's mind not only with his most famous tragedy, 'Hamlet,' but also culminated in the comedic play's twins, Viola and Sebastian.
The motif of hands was also incredible. Agnes's idiosyncratic way of gripping the muscle between a person's thumb and forefinger to discover 'all that they have held, kept and all they long to grip,' directly juxtaposes a glovemaker, like Shakespeare's father, who only wants 'the skin, the surface.' This makes them the perfect set of foil characters: the caring versus the cold.
My one slight gripe with the novel was Agnes's characterisation as I felt that perhaps O'Farrell went too far to make her extraordinary (falcon and pseudo-psychic powers and all). Having said that, I know that for some, Agnes was their favourite character, and I can understand why. Ultimately, I did really feel for Agnes and I admired her compassionate outlook on life, however, I just couldn't help thinking of the 'I'm not like other girls' paradigm in association with her.
I loved reading this and would give it 4 out of 5 stars! The ending with Agnes watching the play, 'Hamlet,' was gorgeous and heartbreaking all at once. I honestly don't think it could have had a better, more moving ending. This book really exceeded my expectations and is definitely in my top 5 books of 2021 so far.