What is a Broadway Virtual Experience?
A Broadway Virtual Experience can be many things. There just have to be two things, something related to Broadway and it is online. They connect you to Broadway stars for virtual experiences, such as Q&As and Voice Lessons.
Note: I will be doing a short hand and calling Broadway virtual experience BVE
A Backstory
I have a podcast called Broadway Brains, a podcast where I interview Broadway stars about theatre, life, and more. At the start, I didn't know anyone in the biz, so I used BVE services (specifically the meet and greet), and even use these services now to connect to a guest I really want, but cannot reach! Throughout this journey I have tried three major Broadway Virtual Experience companies; Broadway Plus, Artists and Beyond, and Broadway Booker. Read on to learn more about the different companies.
Broadway Booker
9/10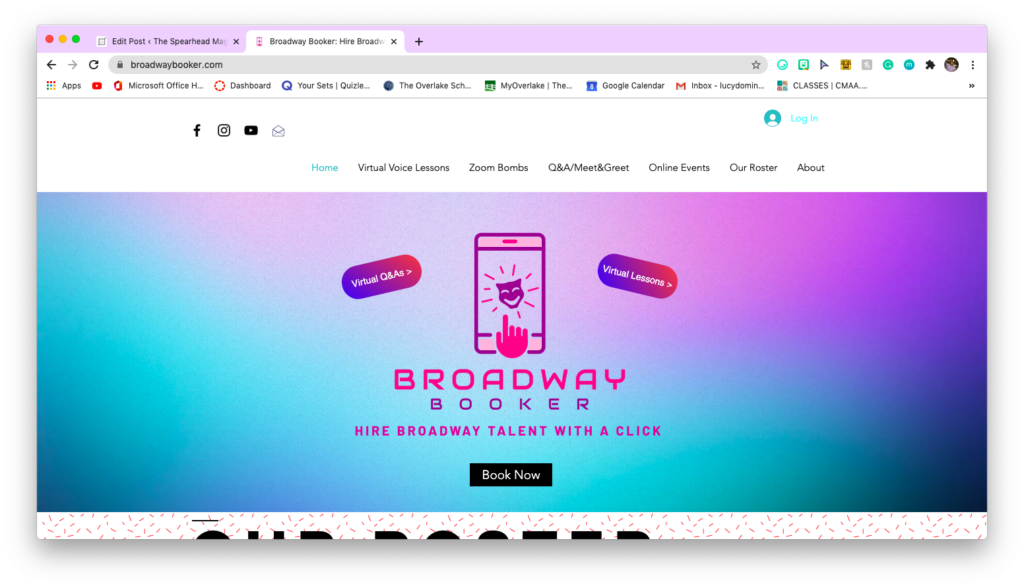 Broadway Booker is the site I most frequently use and is my personal favorite! Broadway Booker is founded and run by Spencer Howard who is well involved in the Broadway community, and is the husband of well-known Broadway actress Kate Rockwell, who was most recently seen playing Karen Smith on mean Girls on Broadway! This company has 25 artists, has online checkout, and offer Voice Lessons, Q&As, and Zoom Bombs! Their prices are more affordable than Broadway Plus and have an automatic 16% fee, ensuring the artists get 100% of their commission. Additionally, they can help you book guests who are not on their rosters yet, that is how I got Danielle Wade pictured below.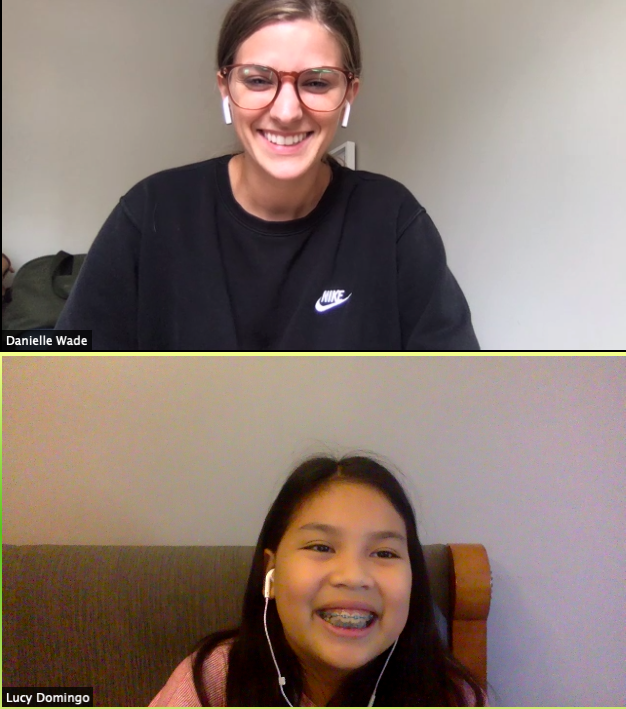 Broadway Plus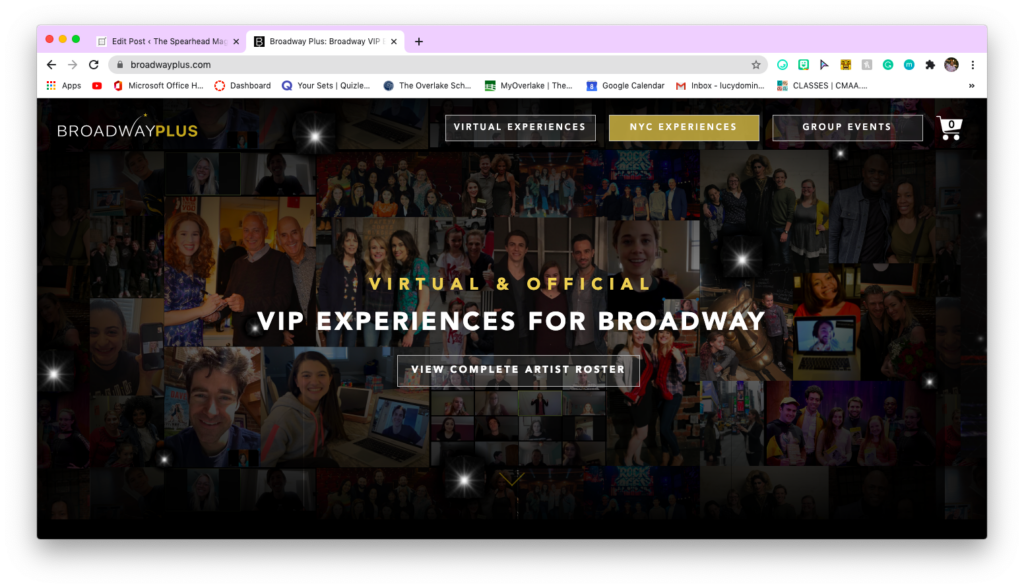 Broadway Plus is the first company I ever used, this was back in the day where they only had about 30 artists and you had to book through email. That has all changed, Broadway Plus now has one of the largest roster of artists, more than 200. They also now have a website that allows you to do online checkout for the utmost convenience. Of course, this comes for a price though! Broadway Plus went from charging $75 to $100, you will not find any zoom experience under $100. The only exception is a personalized video that starts at $50 to $150 for a `one-minute video. I recommend you instead get it from Cameo (much cheaper for the same product). Just a reminder that a lot of the artists on this site are not available anywhere else.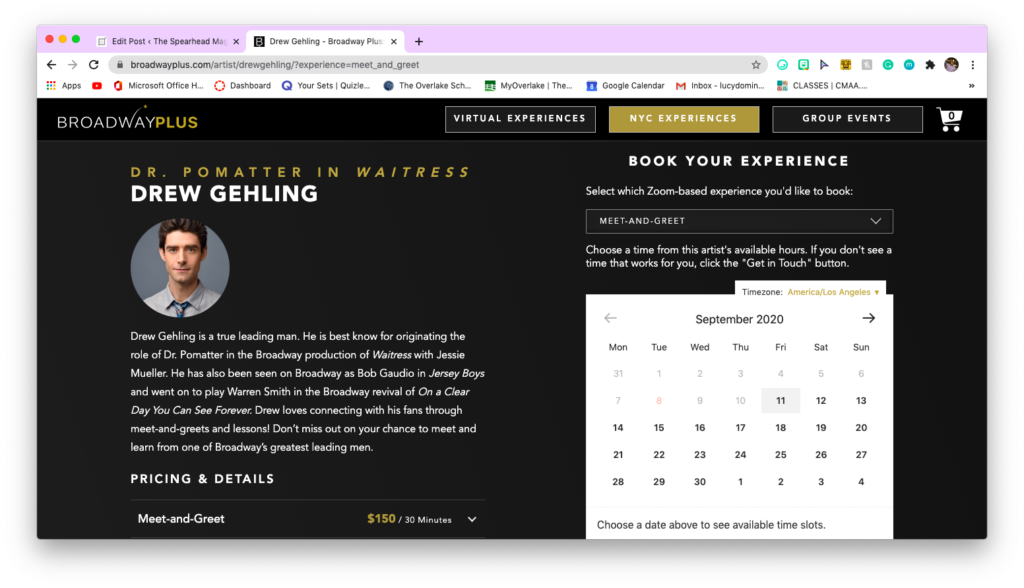 Artists and Beyond
8/10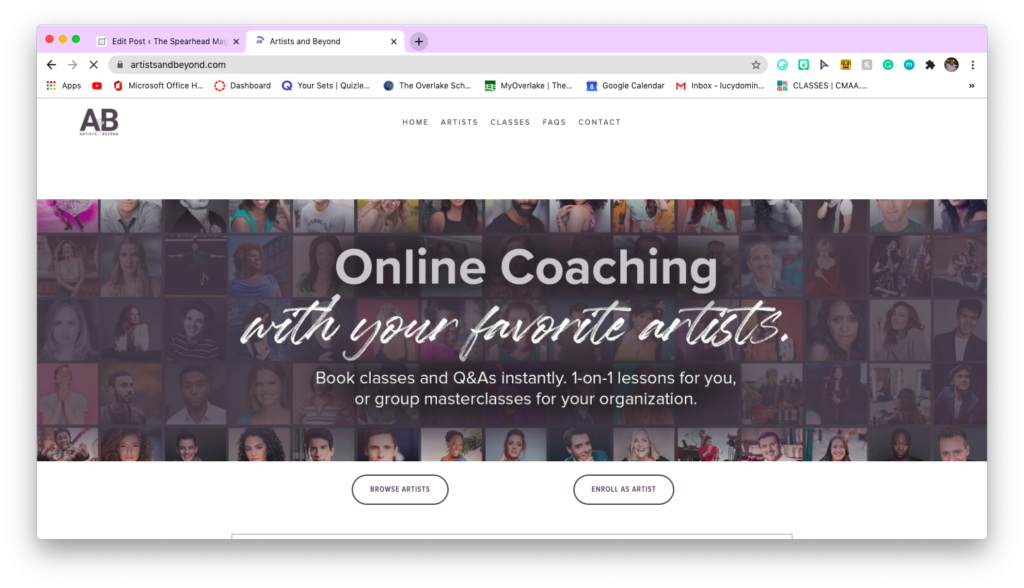 Last but not least, here is Artists and Beyond. Artists and Beyond is a fairly new site, which allows artists to offer their services. One thing that is cool about AB is that the artists determine the price, which usually means they are pretty low. It is again a online scheduling system making it very convenient. This one lets you send any messages or additional comments to the artist directly!
Finishing Up
These services can open up a variety of experiences for Broadway afficionados and I hope you try these too. That being said, I hope this information helps you pick what company you want to use, or at least an interesting read!
Stay safe, stay healthy,
xo Lucy