Chances are, if you have a tiktok, you've heard of the SM6 band. The family band of six siblings has taken Tiktok by storm, amassing 1.2 million followers as of June 24th, 2020. If you don't have a tiktok, however, you maybe wondering about this group of six. Who they are, what they do, and why exactly they seem to have gained traction on the app.
Who is SM6?
SM6 consists of six siblings, Jack (12), Adam (17), Emily (15), Isabel (19), George (21), and Eliana (13) (from left to right)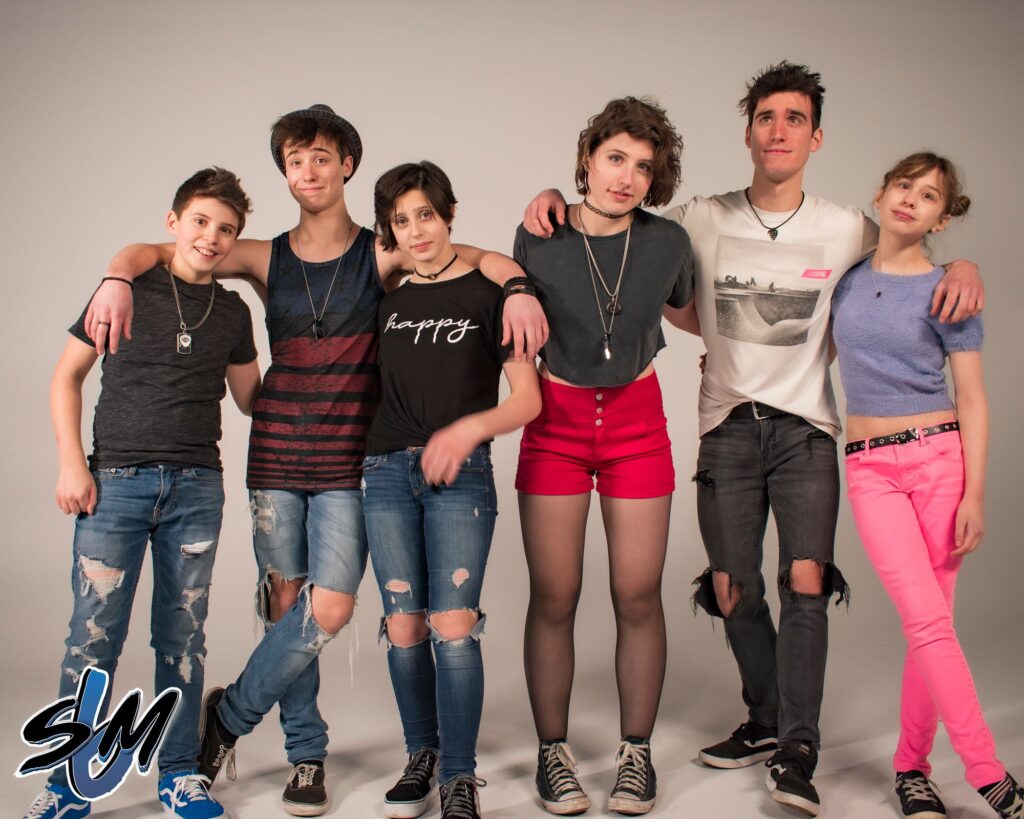 George is the eldest sibling. At 21, he is the backup vocalist and keyboard player for the band. He often takes charge in their tiktok videos, and is known for his big smile, fun dance movements, and his obvious care for his siblings. Check George out in this tiktok.
Isabel is the second eldest sibling. At 19, she is the lead vocalist for the band as well as the bassist. Isabel is known for being kind and always happy. Check out Isabel in this tiktok.
Adam is the third eldest sibling. At 17, he is the band's guitarist. Unsurprisingly, teenage girls love him, even starting a movement earlier this year called #saveadam2020. Adam is known for his sense of style, and has the most instagram followers out of anyone in the band. Check Adam out in this tiktok.
Emily is the fourth eldest sibling. At 15, she is the lead drummer and percussionist. Emily also is known for having talented vocals. She is often the center of attention in the band's tiktoks, or at the front of their group numbers. Emily is known for her unique sense of style. Check Emily out in this tiktok.
Eliana is the second youngest sibling. At 13, she is a percussionist and plays the tambourine. Eliana is known for her sweet nature and youthful demeanor, and her siblings treat her as the baby of the family. Check Eliana out in this tiktok.
and Jack is the youngest sibling. At 12, Jack is a guitarist and backing vocalist for the band. He is known for wearing patterned shirts, acting goofy, and being close with his two brothers. Check Jack out in this video.
What do They do?
SM6 creates fun, family friendly videos, in order to promote their band and create a sense of family fun for all those watching. Many of the videos involve the siblings doing a group dance, a challenge of their own making, or a prank on another sibling. Check out this group dance video.
How Did They Gain Traction?
The first video of SM6's that truly went viral was this one, the don't flinch challenge.
This video has a lot of fun elements, and the exaggerated reactions from all the siblings (except Eliana, the only one to not actually flinch) create a fun atmosphere. There's vibrancy and fun music, and the nature of the video drew a lot of attention to their page. They post almost regularly, even twice or thrice a day, being sure to draw attention to different siblings and coming up with new, outrageous challenges.
Tiktok has grown to love the SM6 band, being protective over Eliana, giving Adam and George fashion advice, and hyping up Jack, Emily and Isabel. Remember the #saveAdam2020 hashtag I mentioned earlier? Well, now tiktok wants to save all the family members. In short, SM6 has grown due to their fun, friendly appeal. Be sure to check out their website here for more information.