In my head, I see books as a bridge between all sorts of people since books truly have the ability to change people in such vivid manners. When I was younger, there were a number of novels that completely changed my ways of perception and built me up to be the person I am today. As more young people are getting involved in swiping on TikTok rather than the beautiful nature of words, stories, and books, I wanted to share a list of books that will truly open up your mind to the lives of others and really make you a better, inclusive, and wholesome person. These books are mostly Middle Grade and Young Adult books but they can honestly be read at any change since the stories and messages they hold are timeless.
A Thousand Splendid Suns by Khaled Hosseini
This book is one that makes you doubt every materialistic thing you own and realize the suffering many go through around the world. It'll make you appreciate the life that you have. It's a work of fiction that brings every single emotion out of you and observe the lengths people go for a brighter future and a stronger love.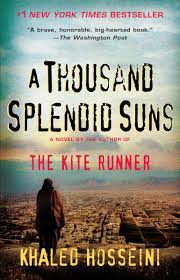 SUMMARY
A Thousand Splendid Suns is a breathtaking story set against the volatile events of Afghanistan's last thirty years – from the Soviet invasion to the reign of the Taliban to post-Taliban rebuilding – that puts the violence, fear, hope, and faith of this country in intimate, human terms. It is a tale of two generations of characters brought jarringly together by the tragic sweep of war, where personal lives – the struggle to survive, raise a family, find happiness – are inextricable from the history playing out around them.
Propelled by the same storytelling instinct that made The Kite Runner a beloved classic, A Thousand Splendid Suns is at once a remarkable chronicle of three decades of Afghan history and a deeply moving account of family and friendship. It is a striking, heart-wrenching novel of an unforgiving time, an unlikely friendship, and an indestructible love – a stunning accomplishment.
A Time to Dance
A Time to Dance shares how physical losses don't have the ability to affect who you are as a person. It is a book written in true prose which shows the importance of people finding themselves, their confidence, and their strength.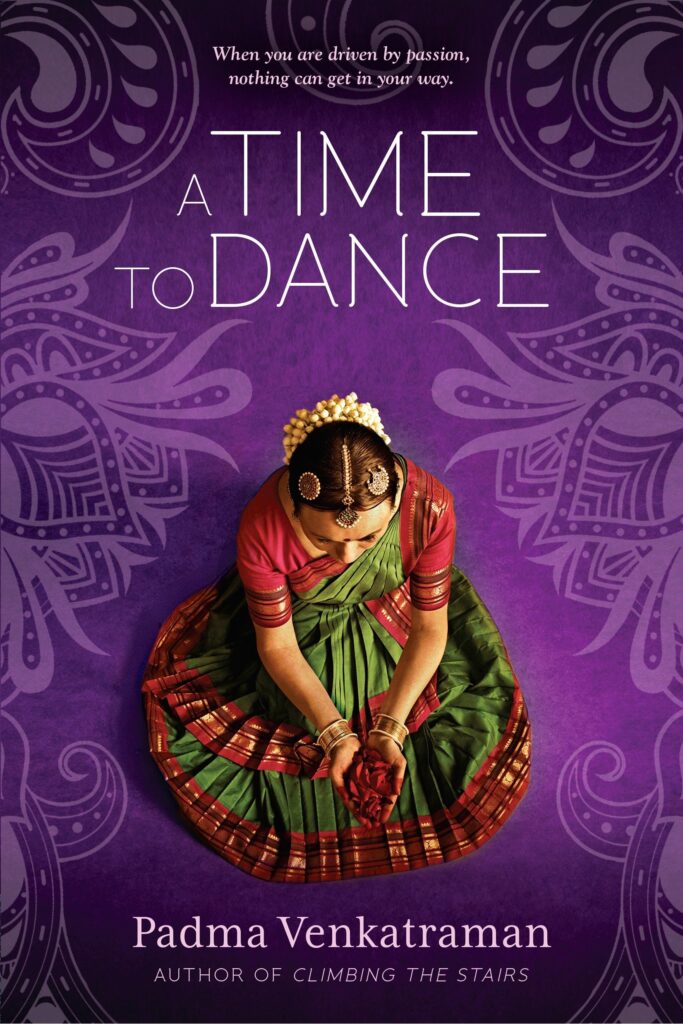 SUMMARY
Padma Venkatraman's inspiring story of a young girl's struggle to regain her passion and find a new peace is told lyrically through verse that captures the beauty and mystery of India and the ancient bharatanatyam dance form. This is a stunning novel about spiritual awakening, the power of art, and above all, the courage and resilience of the human spirit.

Veda, a classical dance prodigy in India, lives and breathes dance—so when an accident leaves her a below-knee amputee, her dreams are shattered. For a girl who's grown used to receiving applause for her dance prowess and flexibility, adjusting to a prosthetic leg is painful and humbling. But Veda refuses to let her disability rob her of her dreams, and she starts all over again, taking beginner classes with the youngest dancers. Then Veda meets Govinda, a young man who approaches dance as a spiritual pursuit. As their relationship deepens, Veda reconnects with the world around her, and begins to discover who she is and what dance truly means to her.
Brown Girl Dreaming
This book is a lyrical memoir that shows the thoughts curious minds young children have when none of their questions are answered.
SUMMARY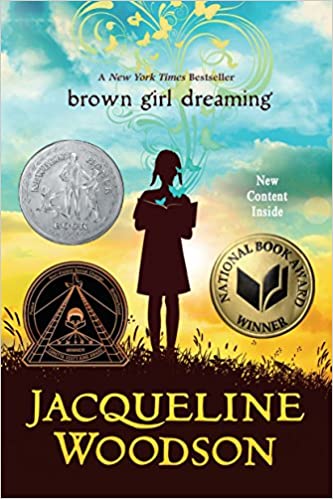 Jacqueline Woodson, one of today's finest writers, tells the moving story of her childhood in mesmerizing verse.

Raised in South Carolina and New York, Woodson always felt halfway home in each place. In vivid poems, she shares what it was like to grow up as an African American in the 1960s and 1970s, living with the remnants of Jim Crow and her growing awareness of the Civil Rights movement. Touching and powerful, each poem is both accessible and emotionally charged, each line a glimpse into a child's soul as she searches for her place in the world. Woodson's eloquent poetry also reflects the joy of finding her voice through writing stories, despite the fact that she struggled with reading as a child. Her love of stories inspired her and stayed with her, creating the first sparks of the gifted writer she was to become.
The Evolution of Calpurnia Tate
For readers of adventure and science, this book is the perfect historical piece. I read this tens of times when I was younger due to the inquisitive nature that the main character had which I related to.
SUMMARY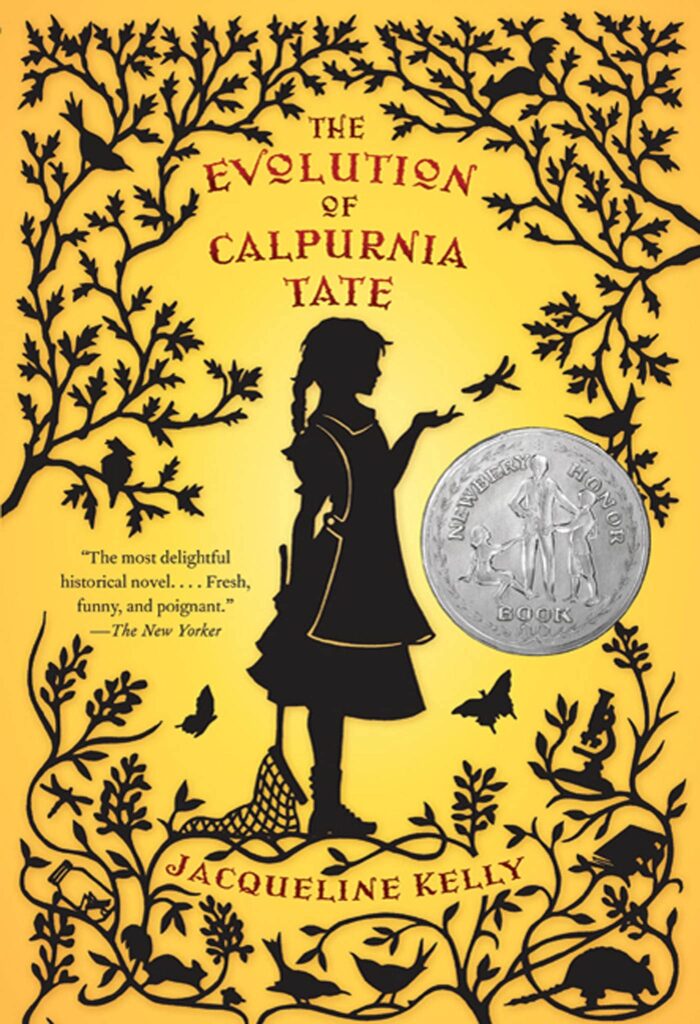 Calpurnia Virginia Tate is eleven years old in 1899 when she wonders why the yellow grasshoppers in her Texas backyard are so much bigger than the green ones. With a little help from her notoriously cantankerous grandfather, an avid naturalist, she figures out that the green grasshoppers are easier to see against the yellow grass, so they are eaten before they can get any larger.
As Callie explores the natural world around her, she develops a close relationship with her grandfather, navigates the dangers of living with six brothers, and comes up against just what it means to be a girl at the turn of the century.
Debut author Jacqueline Kelly deftly brings Callie and her family to life, capturing a year of growing up with unique sensitivity and a wry wit.
Inside Out & Back Again by Thannha Lai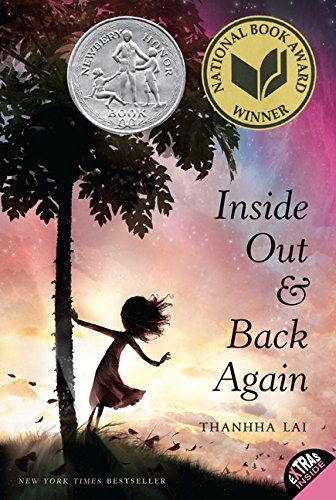 Inside Out & Back Again shares an immigrant's story when she and her family are forced to leave the only country and home they have ever known to enter America, a foreign place they have only heard about in stories. It is a story of hard work and having the will to keep living your life no matter the difficult situations you face.
SUMMARY
For all the ten years of her life, Hà has only known Saigon: the thrills of its markets, the joy of its traditions, and the warmth of her friends close by. But now the Vietnam War has reached her home. Hà and her family are forced to flee as Saigon falls, and they board a ship headed toward hope. In America, Hà discovers the foreign world of Alabama: the coldness of its strangers, the dullness of its food . . . and the strength of her very own family.
I am Malala by Malala Yousafzai
This book is a memoir of Malala Yousafzai, the youngest winner of the Nobel Peace Prize. Malala was shot in the head trying to protect her country, her people, and the one thing she cared about more than anything: her right to a proper education.
SUMMARY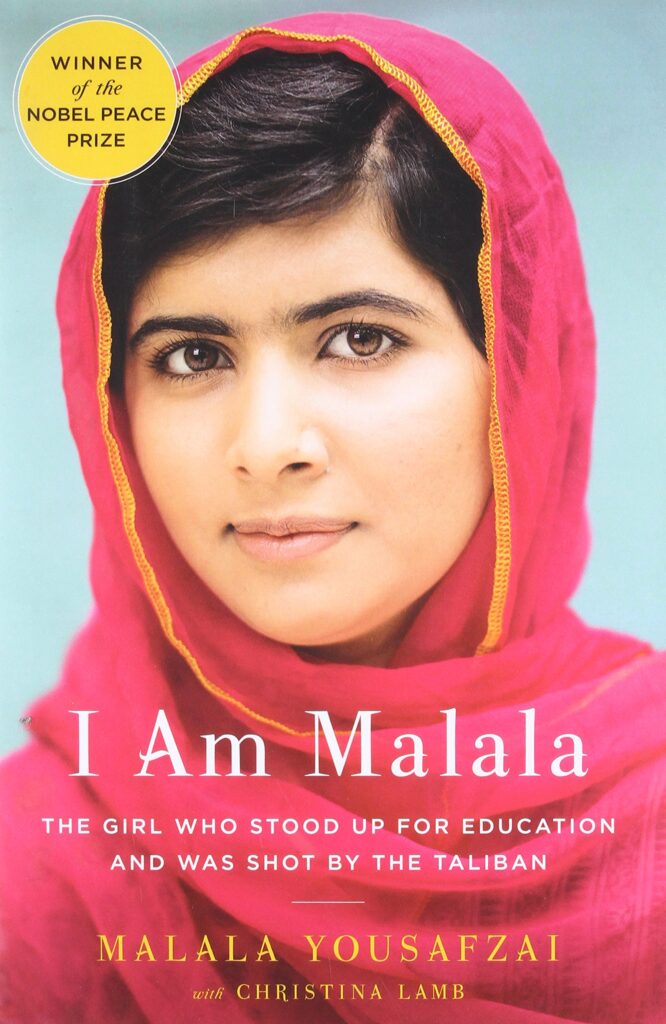 When the Taliban took control of the Swat Valley in Pakistan, one girl spoke out. Malala Yousafzai refused to be silenced and fought for her right to an education.
On Tuesday, October 9, 2012, when she was fifteen, she almost paid the ultimate price. She was shot in the head at point-blank range while riding the bus home from school, and few expected her to survive.
Instead, Malala's miraculous recovery has taken her on an extraordinary journey from a remote valley in northern Pakistan to the halls of the United Nations in New York. At sixteen, she has become a global symbol of peaceful protest and the youngest-ever Nobel Peace Prize laureate.
I Am Malala is the remarkable tale of a family uprooted by global terrorism, of the fight for girls' education, of a father who, himself a school owner, championed and encouraged his daughter to write and attend school, and of brave parents who have a fierce love for their daughter in a society that prizes sons.
Taking Flight by Michaela DePrince
Taking Flight shares the harsh conditions and story of Michaela DePrince who lived in an orphanage for many years of her young life since she lost her entire family. It shares how she was adopted but her troubles never ended since the color of her skin made her be seen as an outsider.
SUMMARY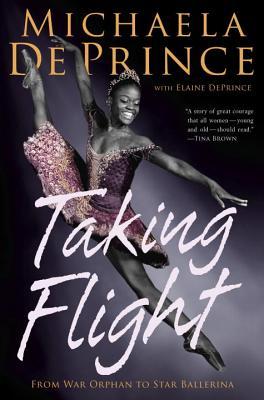 The extraordinary memoir of Michaela DePrince, a young dancer who escaped war-torn Sierra Leone for the rarefied heights of American ballet. Michaela DePrince was known as girl Number 27 at the orphanage, where she was abandoned at a young age and tormented as a "devil child" for a skin condition that makes her skin appear spotted. But it was at the orphanage that Michaela would find a picture of a beautiful ballerina en pointe that would help change the course of her life.

At the age of four, Michaela was adopted by an American family, who encouraged her love of dancing and enrolled her in classes. She went on to study at the Jacqueline Kennedy Onassis School at the American Ballet Theatre and is currently a member of the Dutch National Ballet's junior company. She has appeared in the ballet documentary "First Position," as well as on "Dancing with the Stars, Good Morning America," and "Nightline." In this engaging, moving, and unforgettable memoir, Michaela shares her dramatic journey from an orphan in West Africa to becoming one of ballet's most exciting rising stars.
The Hate U Give by Angie Thomas
This book needs no introduction with how many headlines it has made. It shares the importance of the Black Lives Matter movement and the heritage and history you receive with the color of your skin alone.
SUMMARY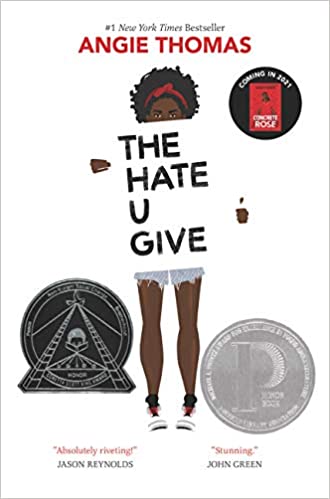 Sixteen-year-old Starr Carter moves between two worlds: the poor neighborhood where she lives and the fancy suburban prep school she attends. The uneasy balance between these worlds is shattered when Starr witnesses the fatal shooting of her childhood best friend Khalil at the hands of a police officer. Khalil was unarmed.
Soon afterward, his death is a national headline. Some are calling him a thug, maybe even a drug dealer and a gangbanger. Protesters are taking to the streets in Khalil's name. Some cops and the local drug lord try to intimidate Starr and her family. What everyone wants to know is: what really went down that night? And the only person alive who can answer that is Starr.
But what Starr does—or does not—say could upend her community. It could also endanger her life.
Inspired by the Black Lives Matter movement, this is a powerful and gripping YA novel about one girl's struggle for justice.
The Fault in Our Stars by John Green
Another book that does not need any introduction but The Fault in Our Stars perfectly encapsulates the strength you must carry to get through your illness'.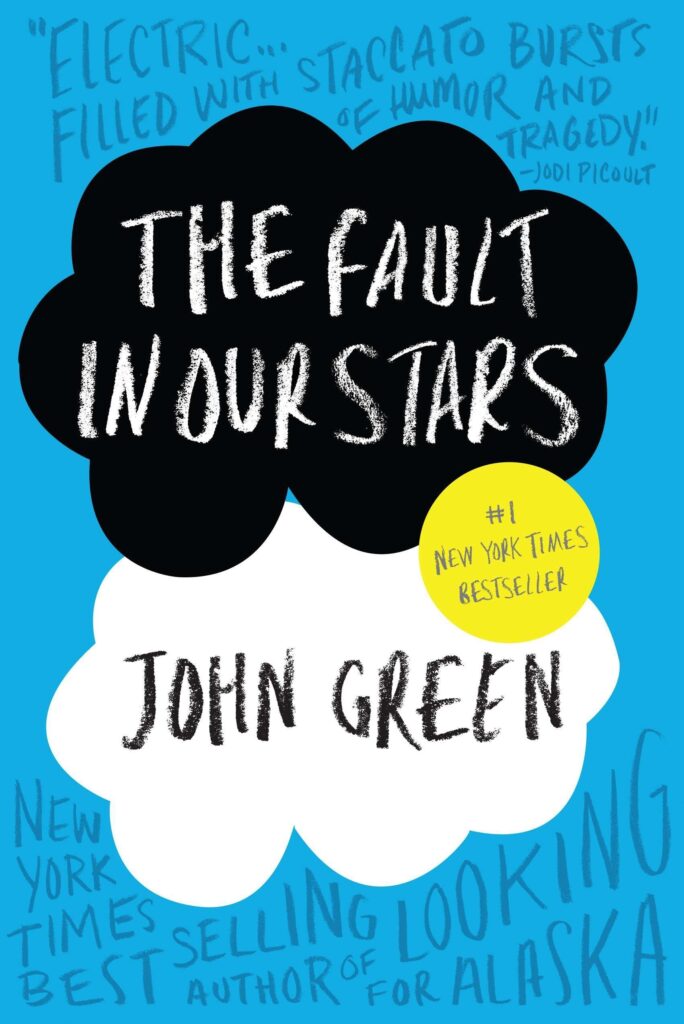 SUMMARY
Despite the tumor-shrinking medical miracle that has bought her a few years, Hazel has never been anything but terminal, her final chapter inscribed upon diagnosis. But when a gorgeous plot twist named Augustus Waters suddenly appears at Cancer Kid Support Group, Hazel's story is about to be completely rewritten.
Insightful, bold, irreverent, and raw, The Fault in Our Stars is award-winning author John Green's most ambitious and heartbreaking work yet, brilliantly exploring the funny, thrilling, and tragic business of being alive and in love.