Bullet Journaling (also known as bujo) is a type of creative journaling that in its most basic form a method of personal organization. Since the origins of it, it has branched out to the purpose of it making it very aesthetically pleasing. Many find it very calming and can be a source of meditation, as well as planning, reflecting, and letting your inner spirit fly. In this article find basic tools you need and artistic inspiration.
The basics of what you need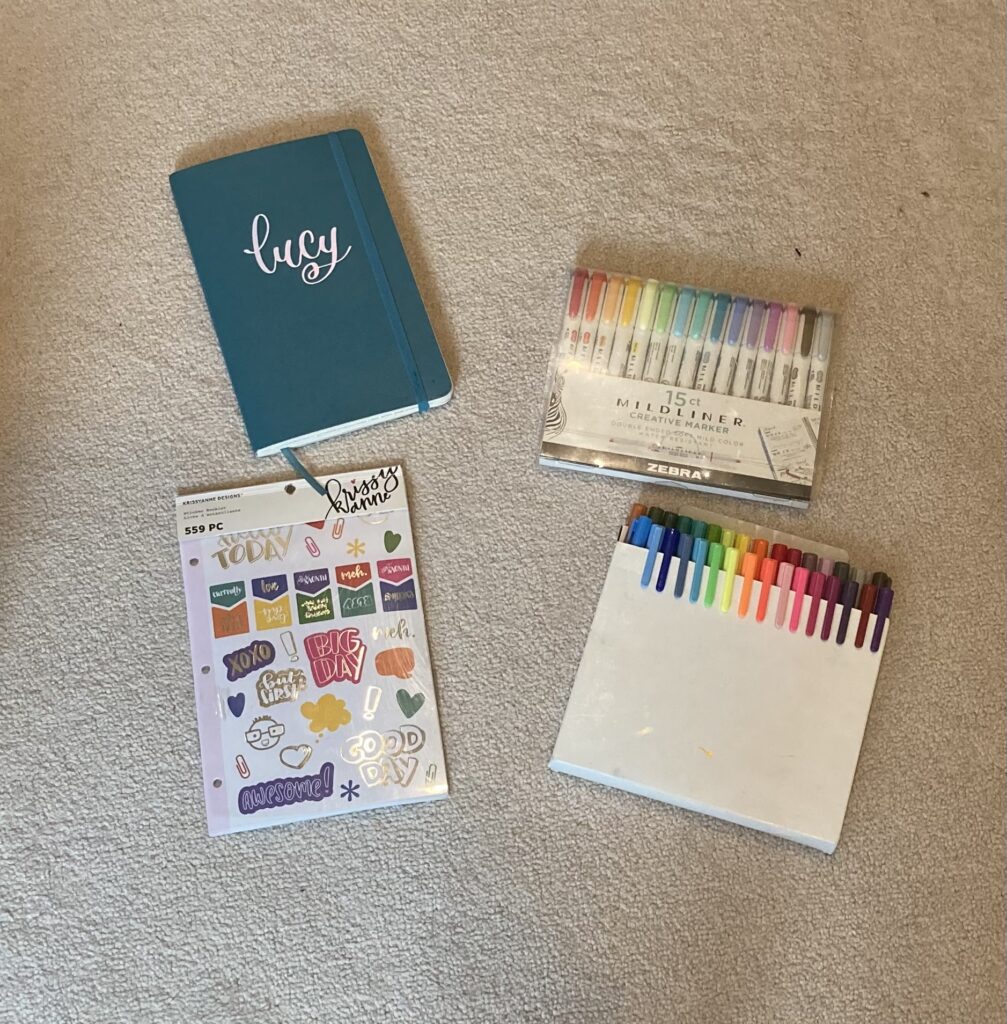 The supplies of bullet journaling are literally limitless. If you go to the right place you can spend anywhere from $10 to $10M. Above, you can see what basics I chose.
First is a bullet journal, I particularly love the Leuchtturm1917, it has really durable paper, built in index, paper pockets, making it my top choice.
Second, are Mid-liner pens, these are great base pens for highlighting, taking notes, and drawing accents.
Third, are just some more pens. I really just go crazy with these and don't hesitate to add more. This bunch are super fine point so makes really nice lines and thin strokes.
Last but not least, are stickers to decorate your spreads. These really help with the aesthetic part, filling up some space and making it look cuter! These ones are a collection of lifestyle stickers with motivational quotes and icons!
Where to find inspiration
Once you have all your supplies you may feel overwhelmed and needing some inspiration to start. Here are some of my go-to when mind is coming to a blank
Pinterest: Here they are full of ideas for everything! They have beginner spreads as well as ones that are a little more complicated. Additionally, they also have inspiration for supplies if you are looking for more!
Search Engine: If you just search "Bullet Journal Inspo" or something along those lines, you will find tons of ideas from different sites. If you see a really cool picture, check the website, they might have more ideas you might like!
Youtube: Here they have inspiration as well as guides on how to do certain ideas! My favorites are Amanda Rach Lee and Natalies Outlet but if you search for them I'm sure you could find some more!
---
In conclusion, bullet journaling is a super fun and easy way to have a lot of fun. Be sure to comment inspiration and your bullet journals for others to check out!