Taylor Swift is enjoying teasing her fans with the abundance of Easter Eggs she is dropping on the daily. A wildfire of theories is spreading across Twitter, but I'm here to debunk the mystery and tell you why I think the upcoming release will be the three-Grammy-award-winning pop phenomenon, 1989.
The Latest Easter Eggs
Ok, so needless to say, there's a lot to unpack here. Taylor's styling at the Brit Awards has left Swifties who were previously certain that 1989 would be the next re-recorded album to grace our ears wondering if Taylor's Version of Red might be in the works. Her hair was undeniably reminiscent of the Red era, and yet, her glitzy silver outfit screamed 1989.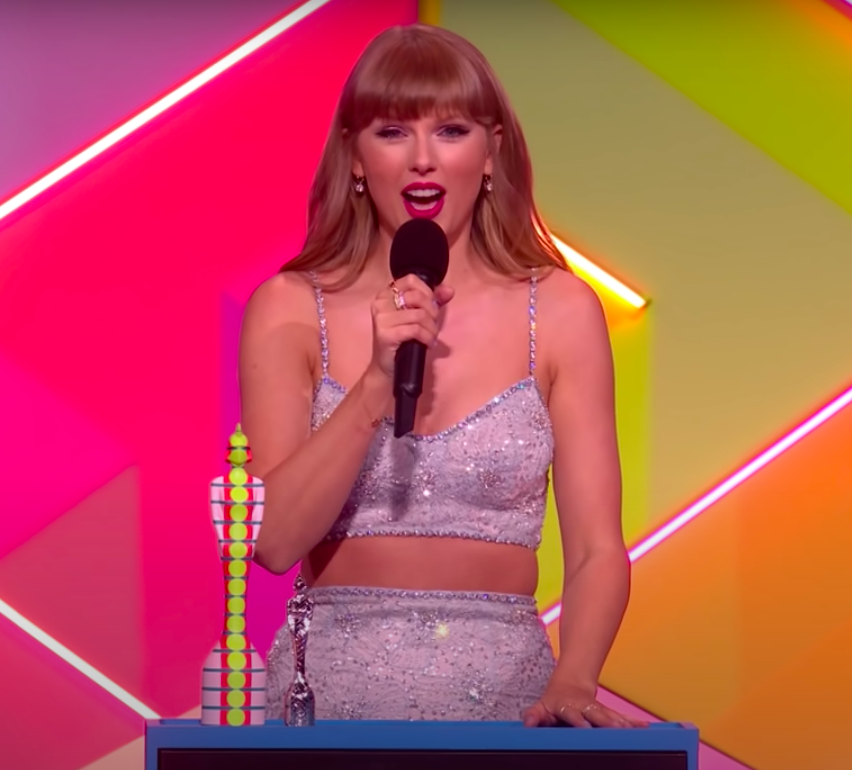 Further confusing matters, Taylor took to Instagram to post photos from the Brit Awards with a caption containing lyrics from Reputation whilst also seemingly using a 1989-style filter. Fans theorise that a massive Swiftie herself, the rising star, Miss Olivia Rodrigo, might have played a part in the latest torrent of hints. The scarlet dress she donned for her Brit Awards performance has been interpreted as a clue that a re-recording of Red could be on its way. Additionally, Taylor could potentially have been referencing 'The Moment I Knew,' a lesser-known track from Red, when she said gleefully in her speech, "that was like a thousand surprise birthday parties where all your friends are jumping out at you." Although this could of course be merely a coincidence or a trick, it would fit with the confession she made during a Rolling Stone interview about the existence of a 10-minute version of the heart-breaking ballad, 'All Too Well.' At the time – bear in mind this was November 2020 – it seemed like a clear hint she was planning out the tracklist of her re-recorded version of Red. What a tangled web!
The Intriguing 'Six Theory'
Some devoted fans have taken to Twitter with their theory that the number six is a relevant clue because each of the lyrics she has quoted recently in her Instagram captions belong to track sixes from across her albums. Perhaps this could mean that something big will happen in the sixth month of the year, June? (For the record, this theory has made me very, very excited). Or equally, maybe the number six could signify that Taylor's Version of Reputation, her sixth studio album, could be incoming?!…the possibilities do seem endless.
The Perplexing Pattern of the Three Emojis
This set of Easter Eggs is a little bit harder to decipher and it has fans in a frenzy! Knowing Taylor, of course, the fact she used three emojis on so many posts in a row has got to have some significance. It might mean that the next album will be released on the 3rd of whichever month she decides to bless us with her music on, or perhaps it could be a signal that her re-recording of Speak Now – her third album – is incoming? This would be in keeping with another recent clue – the purple dress in the cover photo of the very first Fearless Chapter released on Spotify, 'Halfway Out the Door.' It seems unlikely that Speak Now will be next because there aren't as many clues compared to the other albums but maybe that's exactly what trickster Taylor wants us to be thinking…

Reasons why the next re-recording will most likely be 1989
I have a strong, unshakeable feeling that 1989 will be next. Firstly, we know that Taylor Swift has re-recorded 'Wildest Dreams,' one of her smash hits from 1989, because it was featured in a trailer for the upcoming film 'Spirit Untamed.' If you recall, her re-recording of 'Love Story' for a match-making app advertisement was the signal that Taylor's version of her sophomore album, Fearless, was on its way. Secondly, Taylor's interview with Stephen Colbert was littered with allusions to 1989, such as the seagull in the collage she was holding – a seagull being the emblem on her jumper in the iconic 1989 cover art – and the fact that there were 8 hearts and 9 stars on the poster, adding up to 89. During the interview, she also makes direct references to her lead single off of 1989, 'Shake It Off' and mentions New York multiple times!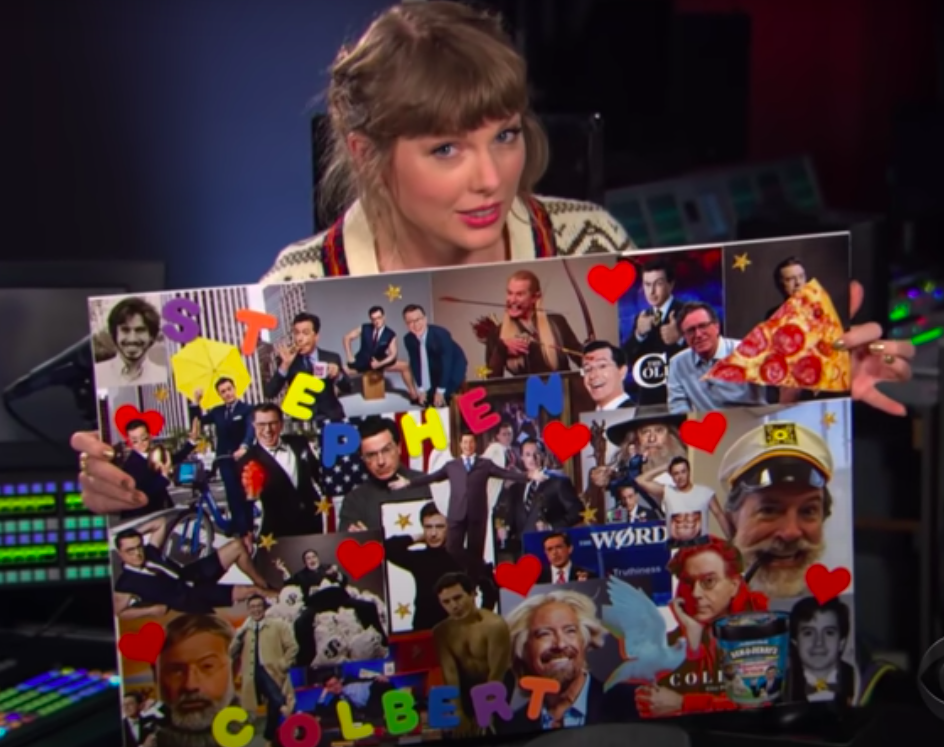 Swifties, keep an eye out for June!
Of course, I cannot be 100% sure that 1989 is next but, I do think these clues strongly point in that direction despite the red herrings Taylor keeps posting to confuse us. Although I would be thrilled if it is in fact Red instead! Whichever re-recorded album Taylor chooses to release next, I know I will be streaming it immediately and reveling in her glorious songwriting – hopefully in June if the so-called 'six theory' is correct! Maybe it will come out on 25th June based on the two Fearless Chapters that have been released so far comprising of 6 songs each with a run time of 25 minutes? I might mark the date down in my calendar just in case, and maybe by doing so it will become a reality (a girl can dream). I'm also hoping for some incredible Vault songs – fingers crossed!
Keep up the vigilant detective work, my fellow Swifties, and please don't laugh at me if Speak Now ends up being the next re-recorded album.