120 Jericho Turnpike in Nassau County, New York, used to be a Hampton Inn. Now, it belongs to a private investor and is being converted into a homeless shelter than plans to house about 80 homeless families.
Laura Curran, county executive, stands in front of the empty tan building. It's hot out, but she has her mask on.
"We've seen a lot of food insecurity, and we are also seeing a lot of housing insecurity," she says. "We want to make sure that everyone gets what they need to make it to the other side."
That's a good thing, right?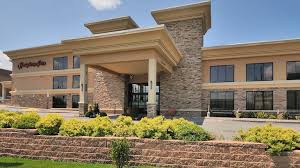 Some people think otherwise. The in-the-works homeless shelter is, according to this GoFundMe protesting the cause, " located less than a mile from the Cantiague Elementary School", somehow implying that the presence of homeless families is dangerous and threatening to school children.
The GoFundMe, if you haven't already clicked on the link, is titled "Concerned Jericho Parents". They have raised, as of August 5th, $83,044.
Isn't that a lot of money? Eighty three thousand dollars could give 80 homeless families about $1037 dollars each. That's about one week's worth of the federal supplemental benefits given to two unemployed adults.
The petition's goal is $100,000 dollars. They seem well on their course to get there. $100,000 divided by 80 families is about $1250 per week.
Let's not forget, as of today, the CARES act still hasn't been extended. Meaning that people aren't getting their unemployment benefits and the money being thrown at shutting down the homeless center could be put to much better use.
During this coronavirus pandemic that's taking over our country, people should have greater concerns than homeless people living a mile away from their children's schools. It shouldn't even be a concern. Homeless people should not be seen as scary or dangerous – and, besides, schools aren't even set to open this fall. When people are losing their jobs and the economy is collapsing, sympathy should be extended to those who have been hit hard. Starting a petition to refuse homeless people housing is petty and privileged.
The average household income in Nassau county is $163,968.81. The median household income is $117,069.00. (Source)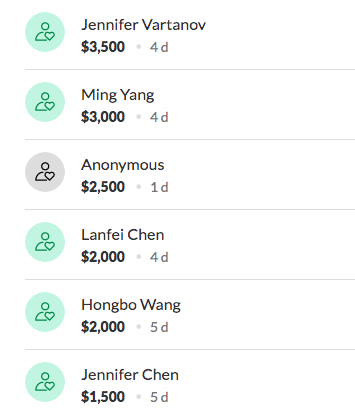 That's a lot of money to throw around. Instead of using it to gentrify neighborhoods and keep people that are unfortunately and wrongly rendered as unsanitary or dangerous out, it should be used to improve lives and help people get back on their feet, which would eventually lead to the wealthier neighborhoods these people want in the first place.
Let's talk about the GoFundMe again. Someone just donated $3000. $3000. Donating that much to an organization that helps the homeless could do so much more. Someone put their name in as Laura Curran and donated $5, a mockery of the Executive's efforts to improve the lives of Nassau County citizens.
Why do these so-called concerned parents want people to suffer? After all, the homeless families moving into the shelter have kids and are concerned parents too.